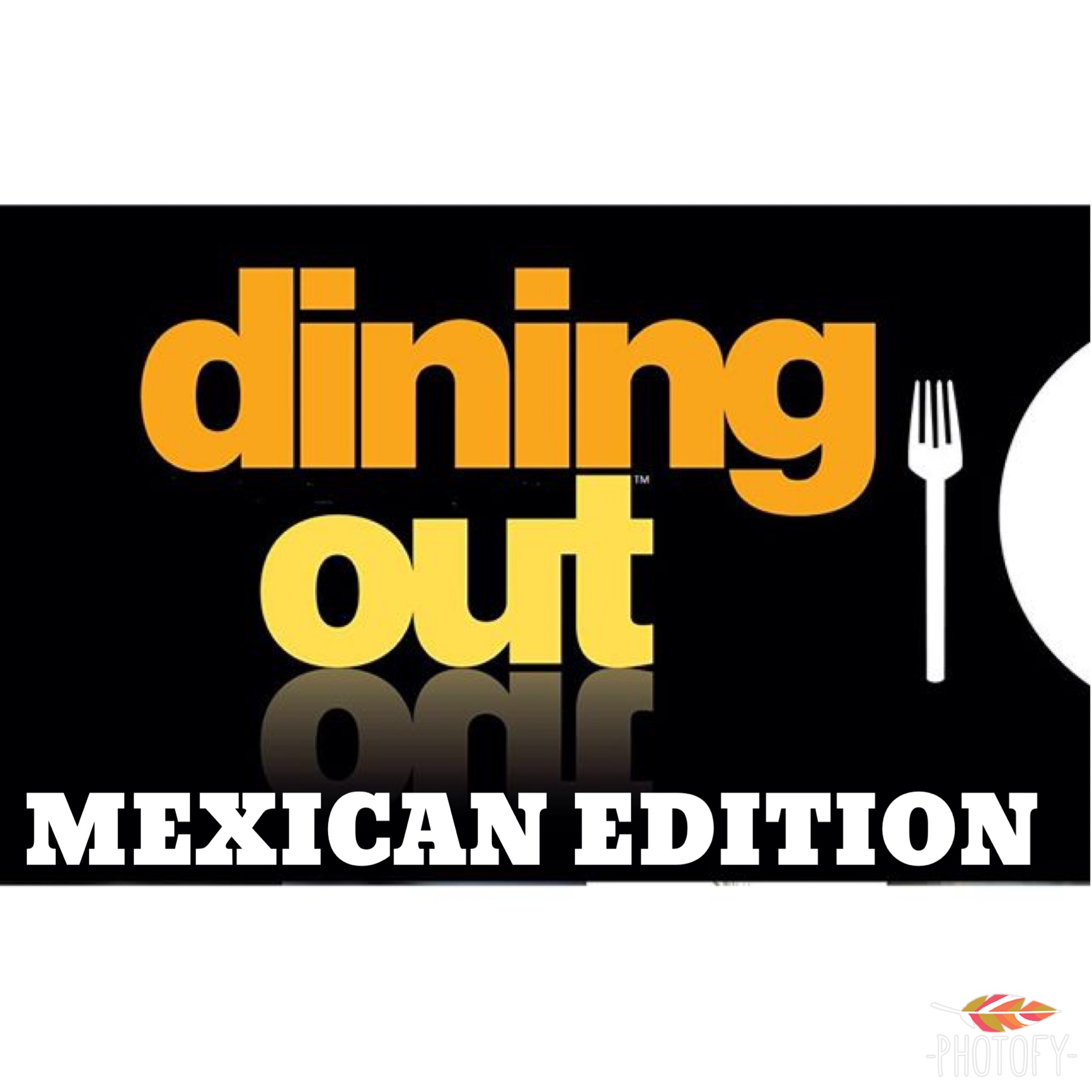 Dining Out the Mexican Edition
Another favorite but tricky menu to navigate is Mexican. Here are a few tips that can help:
As always start with soup, gazpacho is a great choice.
If you order a salad skip the tortilla bowl, which is fried. Ask for no cheese in the salad and top with fresh salsa instead of dressing.
Just like the bread basket avoid the free tortilla chips! Ask that they not be put on the table but keep the salsa to use on your salad or with your entrée. You can ask to have salsa as your topping, garnish or side.
Ceviche is a good starter.
Guacamole is a good option but be very careful of portion size. 2 tbsp is a good serving.
Skip the con queso, nacho cheese and sour cream.
Skip the nachos, chimichangas, taquitos, chalupas,chile relleno and double decker burritos.
Soft tortilla, corn tortilla or whole wheat tortilla are the best choices. No flour tortilla.
Black beans or pinto beans are good choices. They are low in fat and high in protein and fiber which makes them a good choice. Refried beans are a no no because they are usually made with lard, so very high in fat.
Good choices are: bean burritos, chicken fajitas with grilled onions and peppers, grilled fish, soft taco, and steamed fish with tomatilla sauce.
Ask if brown rice is an option and again be mindful of portion size. Mexican rice is usually an ok choice as it is prepared with tomatoes, just be careful of portion.
You can add extra salsa, lemon or lime juice, jalapeno pepper or fresh cilantro to boost flavor to any dish.
Skip the margarita no matter how tempting it may be. An 8oz margarita can have 140 calories and 28g carbs which is mostly sugar.
Suggested Order: Gazpacho, side salad with salsa and guacamole, and chicken fajitas.
Buen provecho!
Melissa