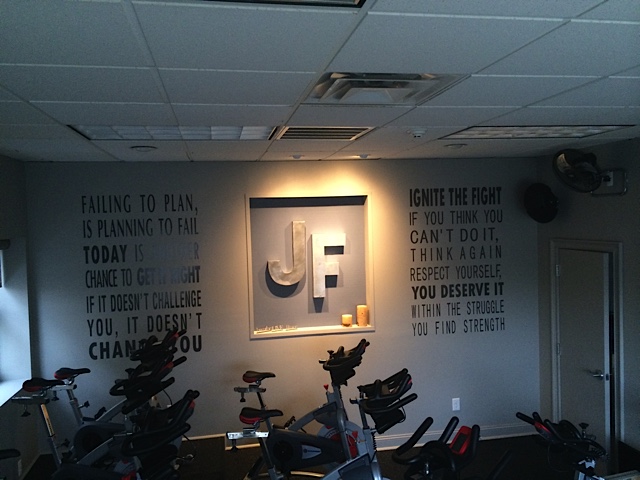 EXERCISE, How much is too much? I am constantly reading articles about this. I don't know, am I getting enough exercise? Am I resting my body enough? What I do know, is that you need to be willing to put in the time and effort to see the benefits. I know, that since starting Jeni-Fit something clicked in my mind, I no longer see exercise as a chore. I schedule my classes, once a day sometimes twice, a month ahead of time and view them as "my time to do what I need to do to make me a better, healthier person". Wow that's a powerful statement and it feels good to say. We need to take care of ourselves in order to take care of anyone or anything else. And now exercise has become a habit, a healthy habit. It is well deserved time I take each week to work on me. I am a constant work in progress.
If you are just starting out on this journey you need to commit to exercising a minimum of 3-4xs a week. It takes time to get into the habit of exercising. They say it takes 21 days to form a new habit. So take just that, time to form a new habit.
Over the next 3 weeks commit to exercising 3-4xs a week. Let us help you create healthy habits that will last a lifetime.
Exercise should be your daily Rx (prescription), I know it is mine! Make 3-7 appointments with yourself at the beginning of each week and treat them as sacred as you would a doctor's appointment – no exceptions.
Your body would need a rest if you were doing the same types of exercises every day because we need to protect ourselves from overuse injuries. There are so many options at Jeni-Fit that I can mix and match and know it is beneficial to exercise daily. I aim to get the ideal combination of cardio, strength and stretch.
Melissa