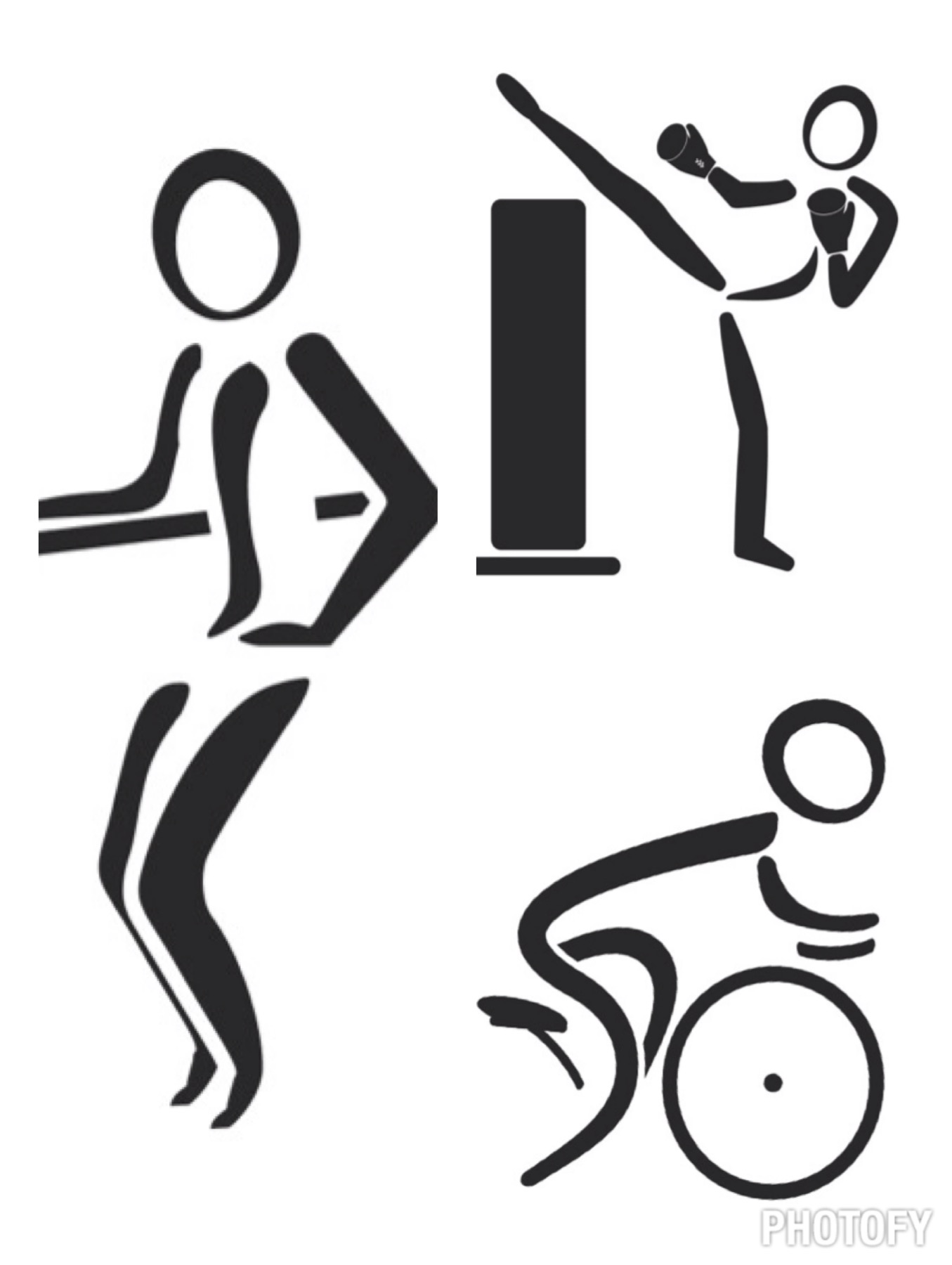 WHY EXERCISE?
YOU ALREADY KNOW A STRONGER BODY, BETTER SLEEP AND LESS STRESS COME WITH THE TERRITORY BUT DID YOU KNOW THERE ARE LOTS OF OTHER REASONS TO GET YOUR SWEAT ON!
WORKING OUT IS ASSOCIATED WITH LOWER RISK FOR 13 TYPES OF CANCER. AND YOU ALREADY KNOW IT'S GREAT FOR YOUR HEART AND A GREAT WAY TO STAVE OFF DIABETES!
EXERCISE IS THE ONLY THING THAT CAN MAKE NEW BRAIN CELLS GROW. GETTING YOUR HEART RATE UP REGULARLY CAN ALSO SLOW AN AGING BRAIN BY AS MUCH AS 10 YEARS.
EXERCISE MAKES US LESS FRUSTRATED AND MORE ABLE TO HANDLE ANXIETY – SAY GOODBYE TO ROAD RAGE!
EXERCISE CAN IMPROVE SELF ESTEEM AND HELP MAKE US MORE CONFIDENT
EXERCISE CAN BOOST YOUR IMMUNE SYSTEM – COMBINE THAT WITH AN APPLE A DAY!
EXERCISE BOOSTS CREATIVITY AND PRODUCTIVITY – EXERCISE USES MORE BRAIN CELLS THAN MOST OTHER HUMAN ACTIVITIES.
WORKING OUT BURNS CALORIES, REVS METABOLISM AND IT CAN PUT THE BRAKES ON YOUR APPETITE. – EXERCISE SUPPRESSES APPETITE RELATED HORMONES AND BOOSTS MOOD – SO YOU WONT NEED THAT MUFFIN!
EXERICISE KEEPS YOUR MUSCLES AND COMPLEXION YOUNG.
EXERCISE CAN HELP SLASH PMS SYMPTOMS.
STOP LOOKING FOR THE FOUNTAIN OF YOUTH AND STARTED EXERCISING!