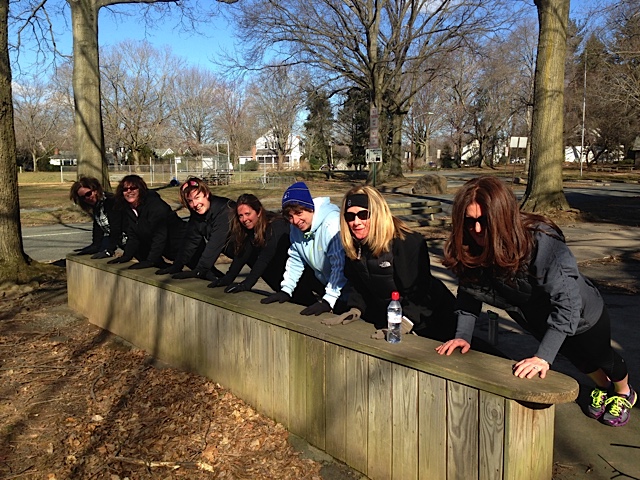 Jeni-Fit's Premier Outdoor Boot Camp is Great for Everyone!
Jeni-Fit Outdoor Boot Camp is an interval training program designed to combine cardio conditioning and strength training. Hour long classes are conducted in the great outdoors in Westfield, New Jersey and surrounding areas. Jeni-Fit can help you lose weight, get in shape and feel great about yourself. Each class ends with valuable tips for a healthy lifestyle.
Outdoor fitness is exhilarating both mentally and physically!
"I love Jeni-Fit! After many years of gyms, and on again off again exercise, I have finally found the perfect fit with Outdoor Jeni-Fit.  Every class is different so I never get bored. My flexibility, stamina and strength have all improved. Jeni-Fit's motivation has really helped me and I am down 11lbs , yippee!"
-Mandy Zachariades