Jenifer Wirtshafter
A lifelong devotee to fitness and exercise, Jenifer started teaching group exercise classes during high school at age 15. She went on to teach a variety of classes at Rutgers University and the American University in Paris. While in college, Jenifer raced on the downhill ski team. After graduating with a Bachelor of Science, Jenifer pursued her love for the outdoors and skiing and became a ski instructor in Vail, Colorado. After many years in the corporate world working for General Electric, Jenifer returned to her passion, became an ACE certified trainer and founded Jeni-Fit in 2006. She has multiple fitness certifications and has studied nutrition extensively. Jenifer loves to compete in recreational races, downhill ski, cross country ski, bike, run, swim, lift, and play tennis. She practices what she preaches and her enthusiasm for health and fitness is contagious and motivational.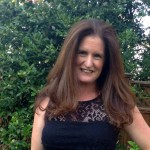 Christine Ramos
Our Director of Operations is a home-grown, Jeni-Fit success story. Having been a client of Jeni-Fit for years, she decided to participate in the first ever Deflate Your Weight challenge in November 2012. She was determined to reclaim her health and take off unwanted pounds. Chris followed the program, inspired her partners and lost 20 pounds in six weeks! Since the challenge, Chris continues to take Jeni-Fit classes regularly, implements the nutritional tips into her daily life and is now down over 50 pounds! Chris' personal journey has inspired her to teach others. She is currently certified in Piloxing, indoor cycling (Schwinn) and is trained in the Jeni- Barre method. Chris brings positive, contagious energy to all her classes. She motivates and inspires her clients to work and live up to their potential. She is proof that change truly does happen at Jeni-Fit in mind, body and spirit. Chris believes fitness classes should be motivating, challenging but most of all fun! So join her at the Barre for sculpting and toning, dance and box with her in Piloxing or take a Ride with her, where you will torch calories in a dance club environment. The music rocks and so does Chris!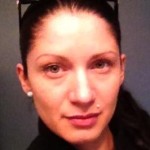 Tanya Conyers
Tanya is an all-around fitness professional but she feels that indoor cycling is her specialty, her heart. She wants you to do your best, on your own level. Tanya will take you to a journey during classes with energy even as you unwind and relax your mind while your body works up a sweat. Tanya is a Smartride, Flowride with Polar, MyRide+ and most recently Schwinn-certified instructor. So, just come on, let's keep it moving!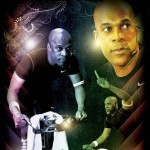 Anthony Conyers
Anthony is an accomplished, seasoned and inspiring indoor cycling instructor with more than 20 years of experience. Originally trained in 1992 with Johnny G, the founder of Spinning, Anthony turns every class into a unique experience with his passion, talent and endless energy. He loves watching his classes to grow from a room full of individuals training together to a team of people who know, encourage and support each other. He has been Reebok, Schwinn and Flowride-certified. Anthony has been successfully instructing classes in Finland for the past 14 years and now we have him here at Jeni-Fit!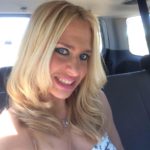 Roxanne Miller
Having received her personal training certification from the National Academy of Sports Medicine (NASM), Roxanne is excited to be part of the Jeni-Fit team!  Having always possessed a love of fitness via dance and group classes, she discovered her love of weight lifting after graduating college when she needed a challenging, yet flexible workout routine to fit her new busy life-style as a professional in the mental health field.  Since then, she has become determined to share her favorite stress reliever with others.  A Social Worker at heart, her goal is to empower clients to learn to love themselves – inside and out – while creating their ideal body.
Mary Roth
Mary has found that yoga and a healthy lifestyle have given her positive energy and balance, even in hectic times. She is passionate about sharing her love of yoga, good food and healthy living.
Mary has been a Registered Dietitian since 1993 and a Registered Yoga Teacher since 2006 and is dedicated to working with clients helping them achieve their personal nutrition and fitness goals.
There is a yoga path for every age and every fitness level and Mary enjoys helping individuals tap into their own energy for optimal health. Mary trained in Soul Sweat Asana with Wendy Pinto and is a certified Relax and Renew Trainer in Restorative Yoga through Judith Lasater. She currently teaches many styles of yoga including vinyasa flow, basic, gentle, restorative and kids.
While she loves all styles of yoga, Mary is especially passionate about motivating others to start their yoga journey. With three of her own children, Mary also enjoys sharing yoga with children and families. She trained with Jodi Komitor and was certified through Next Generation Yoga and is now teaching Kids Yoga.
Carmen Chicola
Carmen has been practicing yoga since retiring from a dance career in 2000. As a Westfield resident and mother of three, she completed her teacher certification with Wendy Gross Pinto and is happily on staff at Jenifit!!  Her vinyasa flow focuses on proper alignment and muscle energy and encourages flexibility in the body and the heart.  It is a total body workout designed to stimulate energy and positivity appropriate for all levels.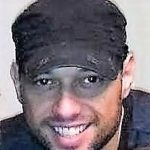 Anthony Campanaro
Keiser and FiTour certified indoor cycling instructor with certifications in personal training and sports nutrition through AMFPT since 2002. Anthony is a fitness professional equipped with a solid and extensive knowledge in nutrition, personal and group fitness. What sets Anthony apart, is his rooted background in dance and choreography that ultimately creates the most unique and dynamic spin room atmosphere for all his riders. Each of his spin classes are rhythmically timed to high energy beats and synced to perfectly choreographed fitness routines on the spin bikes. Whether a novice or advanced rider in his group class, Anthony's infectious energy, expert guidance and superior motivational skills will always push you to your next fitness level. With Anthony , it's not just about the ride but it's the "experience" he creates in the spin room that leaves all his clients feeling empowered and motivated both on and off the bikes!
Patty Bromberg
Patty has always loved to be active. She played basketball and ran track in high school and then continued to play basketball and softball in college at a small Division III school. She received her certification for spin about 9 years ago from Johnny G/Maddog. She teaches a bunch of MOSSA(pre choregraphed) classes- power core, centergy, ride, blast, TRX(only at JF) and Plyoga.
Patty has 4 kids and loves to snowboard and play tennis. She of her other accomplishments: she ran the NYC marathon on 2002 and completed a half Iron Man in 2014.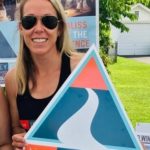 Tara Kelly Jablonski
A lifelong athlete, competing at the collegiate level as a Division I Field Hockey Player at the University of Richmond, my interest and passion has always been health and fitness. As a fitness enthusiast, I have completed several full marathons, half marathons, triathlons and other smaller races. I graduated with a Bachelors of Arts in Communication Studies.  I am also Madddog Spinning Certified and SCW Personal Training Certified
Jamie Greer
I have a degree from the University of the Arts in Philadelphia, PA.  I Taught at the very first barre studio, The Lotte Berk Method, for 7 years. I Opened my own studio, InnerStrength, for 8 years. I was affiliated with EXHALE, both in New Jersey and New York, for 8 years.