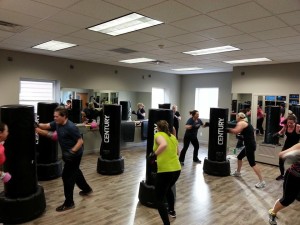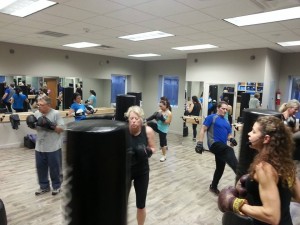 Welcome to Boxing Boot Camp–where you punch and kick away the stress and the pounds all at once!
Heart Pumping, Muscle Building, Fun! Calorie torching intervals of boxing with heavy bags and plyometrics. Jump, Sweat and Box your way into a higher level of fitness.
Great for Men, Women and Teens.
"I just wanted to tell you how much I enjoy the Saturday morning kickboxing classes. It is such a great workout.
I am so full of energy at the end of class…I swear it carries me through the weekend. Not to mention I know I "punch and kick" out all the stress of the week. So happy to add this to the mix."
-Janine