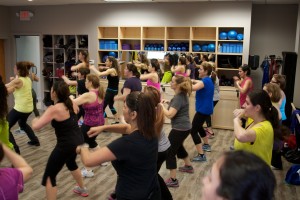 Invite a Friend and EARN $50 JeniBucks
Friends don't let friends work out alone! That's why we want you to sweat with friends as often as possible. For every new friend who signs up for at least a 10-class package (excluding new client one month unlimited special) you will receive $50 in JeniBucks  to be used toward any product or Jeni-Fit program including your own class purchases.
It's super easy to start referring your friends. Just bring them to a complimentary FREE first class. You can also send them along for a class on their own– just make sure they use your name.
Once your friend purchases a 10 or more class card, you will have $50 JeniBucks to spend here at Jeni-Fit Studios for credit or future classes.
That's it! It's really that easy! We look forward to partying and sweating with you and ALL your friends!